Joint Projects Grant Recipients
Charge Transfer Physics in Correlated Electron Systems
Description
The project proposes a Columbia-École Polytechnique collaboration for research at the intersection of theoretical physics and materials science with the goal of our understanding of the remarkable electronic properties of transition metal oxide materials such as the 'high transition temperature' copper-oxide superconductors by developing an ab-initio theory of electronic phases and dynamics in the strongly correlated situation. The specific goal is to use the projector based fully charge self-consistent density functional plus dynamical mean field techniques developed by the Polytechnique group to investigate the broader consequences of the Columbia group's discovery of the importance of charge transfer physics in the properties of nickel-based oxide heterostructures.
Conference on Silicosis: Industrial and Social Origins of Disease
Description
The two principal investigators have been deeply involved in research on silicosis, a disease of the lung that has affected workers and populations throughout the 20th century. David Rosner, (Lauterstein Professor of Sociomedical Sciences and Professor of History, Columbia) along with Gerald Markowitz (Adjunct Professor, Columbia and CUNY Distinguished Professor of History) co-authored the first book on the history of silicosis in 1991 (Deadly Dust: Silicosis and the Politics of Industrial Disease, Princeton University Press, 1991) and Paul-André Rosental (Professor of History at Sciences Po) has written extensively and led international collaborative efforts to evaluate the history of this disease. In the past Drs. Rosner, Markowitz and Rosental have collaborated in the past in a working group on the history of this disease globally. This proposal seeks funding for support of a small conference of these professors and a few other colleagues who have continued to study this disease in its social as well as biological dimensions. Dr. Rosental is presently the principle investigator of a multi-year effort to evaluate the medical effects of silicosis through a grant from ERTC while Drs. Rosner and Markowitz are beginning work on looking at the history of this disease as it reshaped South African society in its role creating the conditions for the better-publicized epidemics of tuberculosis and AIDS. It is hoped that by bringing these scholars together in the Spring of 2014 they can exchange information and develop an on-going collaboration between their schools that will result in better coordination of their mutually supportive projects.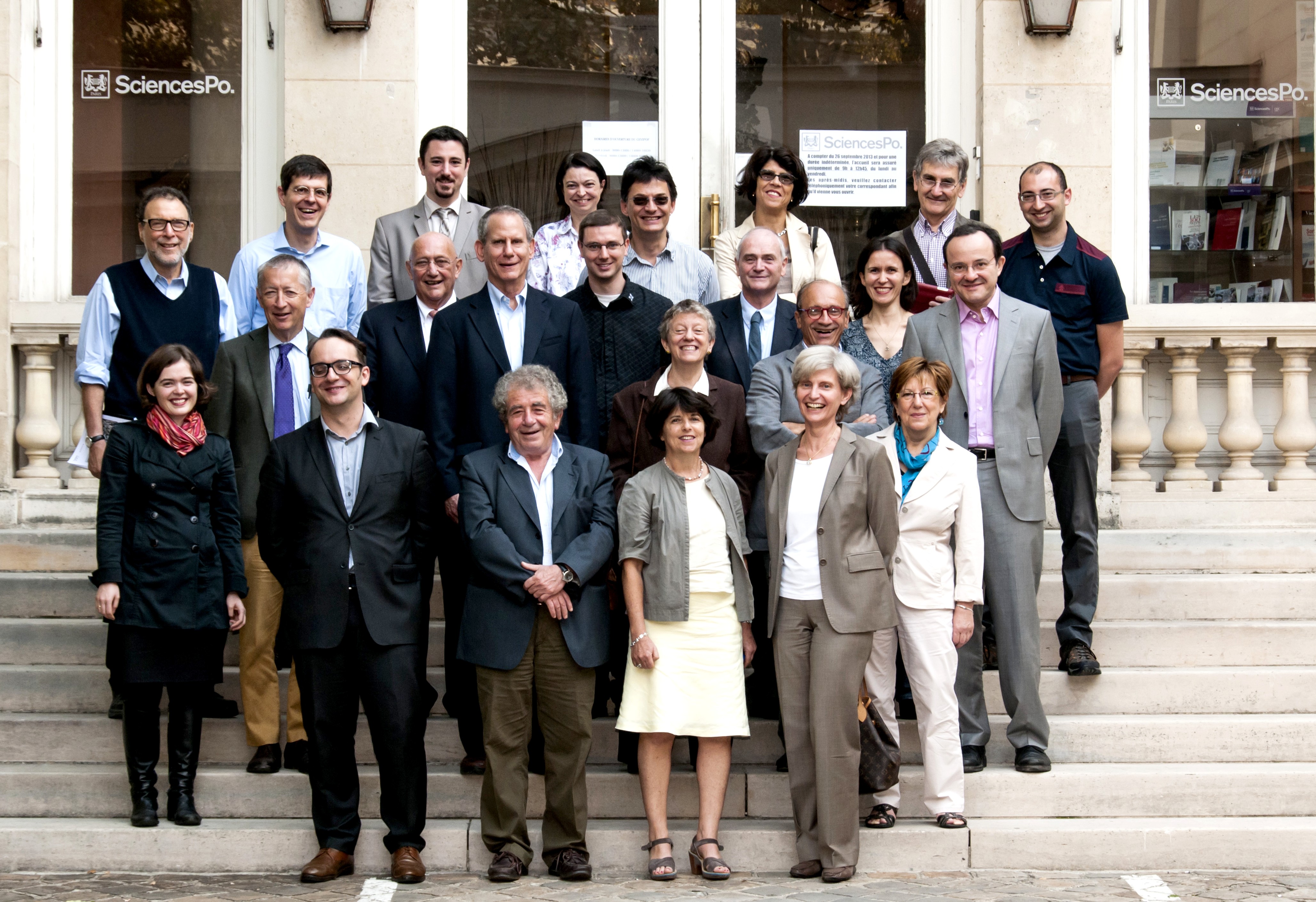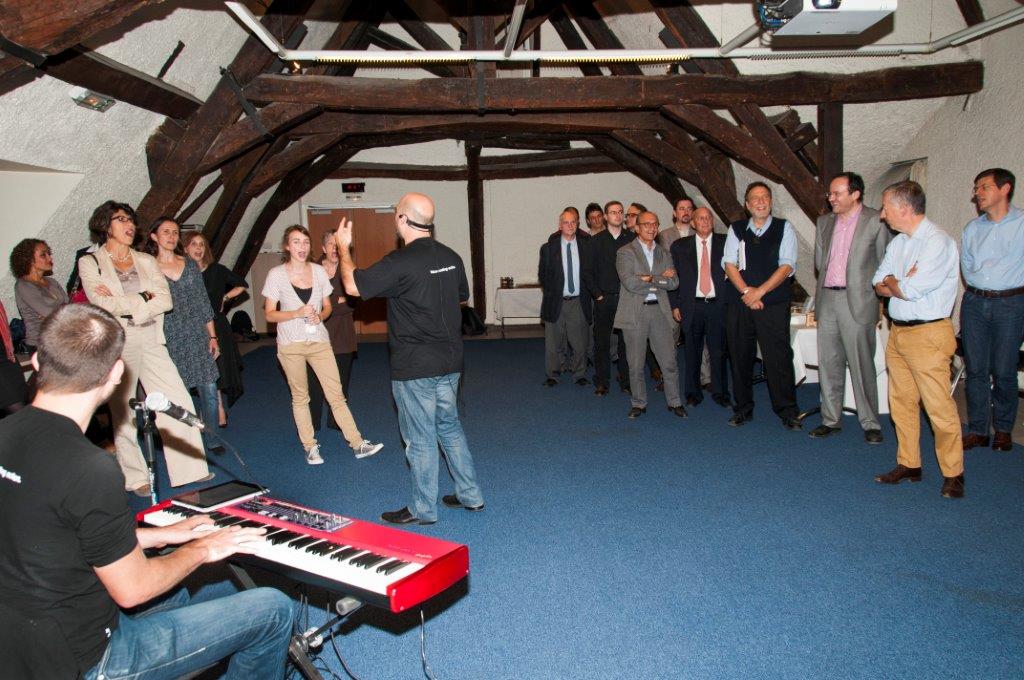 Developing a Research Agenda for Climate Change Resettlement"
Description
This project is focused on the topic of displacement and resettlement associated with climate change. As climate change impacts become more severe, and governments develop land‐intensive mitigation and adaptation responses, there is little doubt that there will be an increase in the amount of government‐led resettlement in this century. Resettlement has both positive and negative aspects. On the positive side, it can represent an important protection for vulnerable communities that would otherwise be left to their own devices as a result of climate‐related disasters or land acquisitions for major mitigation and adaptation projects. On the negative side, the track record of resettlement associated with large infrastructure and development projects has been decidedly mixed. The opportunity and the challenge of resettlement implies a need for research to guide policies. Given the shift in discourse in the climate debates towards "loss and damage", a term of art under the UN Framework Convention on Climate Change that refers to unavoidable economic and societal impacts, there is a salience to this topic that will make it attractive to donors. This transatlantic collaboration comprises a multidisciplinary team with expertise in climate change law and policy, climate vulnerability and adaptation, resettlement research, geography, demography, anthropology, humanitarian affairs, and public health. The collaboration will leverage organizational connections, funding opportunities, and research networks in France, Europe, and the USA, and engage two student interns from Columbia and Sciences Po.
The Visual Field of Democracy in India
Description
This project will try to open up investigation of a field which is rarely analysed in the study of democracies, though it can be argued that it plays an increasingly important part in the formation of public opinions and the deliberative processes of democratic systems. Politics can be seen and analysed as a visual field – to include all the acts and events that happen visually in political public life. Spectacle has always been a very significant aspect of political power – even in pre-modern times. Examples can be found in the development of rituals of royalty and courts in pre-modern regimes; this can also be extended to the study of the emergence of architecture and public building with the formation of a mass public for political authority and political action. There exist some studies of the spatial public sphere about European states, and of political rhetoric in modern democracies. But this literature in any case is still quite sketchy, and there is very little on this kind of study of politics regarding India. This project will therefore try to fill a gap in the study of Indian democracy by looking at this interesting and unusual field.
Migration and Citizenship in the U.S. and Europe:Transnational Challenges Then and Now: A Proposal for a Transnational Graduate Course
Description
International migration patterns have shaped and reshaped individual and collective identities throughout history and across the world.  In the present time of globalization, these dynamics have posed particular political and social challenges in both the United States and Europe and have commanded the attention of scholars working and teaching in diverse disciplines on both sides of the Atlantic.  Our project will offer a graduate course on transnational migration and citizenship in the United States and Europe.  It will be co-designed and co-taught by a Columbia historian and a Sciences-Po political sociologist and offered simultaneously to students in New York and Paris, using video conferencing and personal faculty exchange.
CONTENT:
1. Theoretical and historiographical readings and discussion on transnationalism as challenge and reframing of national space, politics, ideology, and methodology of social science and historical inquiry.
2. Transnational problematics of migration and citizenship, historical and contemporary
Labor migrations (guest workers, undocumented workers, etc.)
Boundaries of inclusion (naturalization policies, politics of laïcité and multiculturalism, dual citizenships, asylum and human rights, social welfare policies, trade union policies, etc.)
Social difference based on race, religion, colonialism
3. Case studies of transnational migrants
Europe -- North African, Turkish, South-East Asian and Sub-Saharan migrants
U.S. -- Asian and Mexican migrants
ORGANIZATION:
The course will take place on Wednesdays 10:00 am in New York and 4:00pm in Paris. It will be co-taught so that faculty and students interact in a classroom with videoconference equipment. 
The course will be 12 weeks long (the length of the Science-Po term. The Columbia term, which is 14 weeks, will include two weeks of additional work separate from the joint class), starting the week of January 20th.  The course will be taught in English.
Six classes, or 50 percent of the course will be taught via video-conference (e.g. at 10 am in NY and 4 pm in Paris), with students and faculty interacting together.  Students will prepare assignments with each other across institutions (using email and Skype to interact outside of class time).
Each professor will spend two weeks visiting the other's institution, where she will teach three classes together with the host professor.  (25 percent of the course).  This will allow for a period of direct interaction among the professors and with each other's students. During each professor's visit, there will be opportunity to meet individually with students who wish to discuss their research interests and projects. 
The remainder of the course (25 percent) will be taught in the traditional manner, with each professor teaching her own students, in interaction with the other institution's class through video-conference and using the common syllabus.
Each student will work on a joint research project with a student from the other institution.  Students will report on their projects to the entire class via video conference.
Values and Agency. A Franco-American Philosophical Symposium
Description
Innovative co-teaching grant:Philosophy
A thematic doctoral workshop, to be held in Paris (June 2014) at the:
Columbia Global Center l Europe
Reid Hall, Salle de Conférence
4, rue de Chevreuse
Technology, Economy, Democracy: A Proposal for an Interdisciplinary Doctoral Workshop
Description
Innovative co-teaching grant: Sociology  and Political Science
A doctoral workshop, to be held at Columbia in New York (June 2014).
African Studies Global Seminar
Description
Innovative co-teaching grant:History, African Studies, Political Science
A joint course simultaneously offered by Columbia University,  Sciences Po, Université Paris 1 Panthéon-Sorbonne, University of Oxford (Spring 2014).
Transitioning Atlantic Hurricanes in a Changing Climate: Future Extreme Weather Risk for the Eastern US and Western Europe
Description
Innovative research grant: Earth and Environmental Science
Joint Research Project, aiming to evaluate the characteristics and statistical distribution of storms undergoing ET in all the models in the inter-comparison, in all the simulations and  a workshop at Columbia in spring 2015, in which preliminary results from the project will be presented.
Sustainable Economic Development and Natural Disaster Shocks
Description
Innovative research grant:
Earth and Environmental Sciences, Economics
Collaborative Research ("Measuring the Socio-Economic Impact of Earthquakes") and Teaching Project (Graduate Level Course "Sustainable Economic Development and Natural Disasters"), Spring 2014.
Memory in Global Context, a Transnational Research Project
Description
Innovative research grant: History, Cognitive Sciences, Psychology, Neuroscience, Museum studies
A symposium on the 9/11 Memorial and Museum in October 2014, 4 workshops at CU in 2014-15 involving Faculty and graduate students, with counterparts in Paris funded by French sources.
Social Sciences and the Danger of Literature: A Cultural History of Knowledge
Description
The project addresses an interdisciplinary reflection on the idea of interdisciplinarity itself between literature et the social sciences. A doctoral seminar for two years, in 2015 and 2016 will introduce a new way of training doctoral students at Columbia and Sciences-Po in a significant and exciting fashion, with the scholar contribution of several disciplines. The seminar seeks to establish a cultural history of knowledge:  how did literature and the social sciences come to be considered as separate entities?  and how does the present state of the two fields allow us to rethink their connections? The project will foster the institutional links and academic cooperation between the Centre d'histoire de Sciences-Po and two language and literature departments (French and Germanic) at Columbia University.
Description
The main purpose of this research project is to conceive and create a Digital Platform in order to undertake a first inventory, mapping and cataloguing of Early Modern scribbles. Problematic access to these visual sources, which can be found among popular images as well as at the margins of artworks, makes it difficult to study them as a specific phenomenon. The creation of a Digital Platform intends to stimulate and to support research on this little-known if not unpublished material in order to better understand the places and functions of scribbles in Early Modern visual culture. The conception and methodological issues of the Digital Platform will be discussed during a Graduate seminar at Columbia University, by faculty members and students from Columbia University and the Université Paris 1. They will then jointly ensure the functioning of this platform, supporting it with the organization of annual appointments and publications. This long-lasting and sustainable project aims to stimulate a joint research on a new field, encouraging different methodological approaches of the phenomenon as well as collaborations with museum curators and conservators, in order to reconsider the position of this visual production within the field of art history and to promote its future display.
Reconciling Platonism and Nominalism in the Philosophy of Mathematics
Description
The purpose of this project is to organize two international workshops, to be held in Paris at the University of Paris 1 Panthéon-Sorbonne and in New York at Columbia University, devoted to one of the topics currently center-stage in the philosophy of mathematics, namely, the possibility of reconciling Platonist and Nominalist accounts. For each workshop, we are planning to invite leading scholars in the field, both from Paris 1 and Columbia and from other universities and research centers in Europe and the Americas.
The Territories of the Economy, Rescaling, Circulation
Description
The project is part of an academic and institutional effort to emphasize the interactions and the specific training for PhD Students in economic sociology and political economy.A workshop will take place from  the 6th to the 8th of July 2015 in France on « Territories and the economy, rescaling and circulations ». The project  aims at securing the intellectual dynamics and foster cooperation between Columbia and Sciences Po in the two fields of research (economic sociology and political economy). It will build on the respective strengths and different emphasis on particular  methods, research questions, use of data, theoretical traditions. The point of the workshop is to bring PhD students together to discuss their work and to be discussed by senior scholar from the other place in order to get different perspectives about their research, suggestions for comparison, awareness about specific literature, different emphasis on the arguments, different angles from the two disciplines.
Ethno-Religious Identity and Politics in the Middle East and South Asia
Description
Professor Karen Barkey (Sociology & History, Columbia University) and Professor Christophe Jaffrelot (Political Science, Sciences Po) seek an Innovative Co-teaching Grant from the Alliance Program for their fall 2014 course, "Ethno-religious Identity and Politics in the Middle East and South Asia." The course will focus on the relationship between religion and politics and the manner in which a past history of religious and ethnic communalism affects contemporary politics. "Ethno-religious Identity and Politics in the Middle East and South Asia" will bring together various comparative historical methods from political science, sociology and anthropology, to examine the historical legacies of communalisms in imperial and colonial contexts, along with the specificities of religious and ethnic politics in India, Pakistan, Turkey, Syria, Lebanon, and Egypt. Students will also look at how this can inform our understanding of events unfolding now. The course is designed to be deeply comparative, that is, it takes analytic comparisons seriously, tracing processes of change in various countries to look for similarities and differences across cases. Through this, they hope the course will demonstrate how we can cross boundaries and talk to each other across fields, gaining more by using multiple lenses on a topic.
Social Dynamics and Cimate Change
Description
In relation to the COP 21 negotiations that will be held in Paris in December 2015, an interdisciplinary conference on "social dynamics and climate change" will be organized at the university Paris 1 Panthéon-­‐Sorbonne in October 2015. The aim of the conference is to offer a complementary perspective to the one highlighted by the negotiations by focusing on the bottom-­‐up social transformations that are and will be induced by climate challenge. The joint project's aim is to enable the participation of researchers from Columbia to the conference as well as to organize a specific one day Alliance workshop within the conference during which researchers from Columbia and from Paris will present their work on the economic, legal and social aspects of the climate challenge.
Negotiating Pluralism in Shared Religious Sites: A Comparative Study of Coexistence in the Eastern Mediterranean and India
Description
Karen Barkey at Columbia University and the Christophe Jaffrelot at Sciences Po have partnered for a joint research project entitled "Negotiating Pluralism in Shared Religious Sites: A Comparative Study of Coexistence in the Eastern Mediterranean and India." This project counters the prevailing narratives in academia and society which focus on religious fundamentalism and violence by examining how different religious groups exercise their faiths in shared religious spaces. The places where people from diverse religious and ethnic backgrounds are able to live with difference, accommodate each other's religious needs and negotiate otherness in public are positive examples of pluralism and tolerance. The lands of the Eastern Mediterranean are home to a large number of these spaces where Christians, Muslims, and Jews come together for prayer. Likewise, there are many spaces in the Indian subcontinent where Hindus and Muslims come together. The goals of this project are: 1. the expansion of a network of French and American scholars working on accommodation and pluralism within religion, 2. the training of French and American students in ethnographic methods and collaborative research, and 3. the dissemination of project findings via traditional and new media methods. The project will proceed with a workshop for students and scholars and a series of joint publications will be produced.
Forms of Pluralism and Democratic Constitutionalism
Description
The aim of this project is to discuss four plausible ways to manage pluralism in a "post sovereign" world: federalism; status group legal pluralism; corporate group autonomy; and subsidiarity. The following question animates our inquiry: what forms of legally instituted organized pluralism are compatible with democratic constitutionalism? What principles should structure the allocation of jurisdiction and representation in a democratic polity and/or transnationally? Our aim is to engage in an interdisciplinary dialogue on the best match between the core principles of democratic constitutionalism (equal liberty, voice and justice for all individuals) and the various strategies for including, Integrating and managing pluralism that have become salient, again, in the 21st century. These include versions of federalism, political secularism or multiple establishment of religions, status group legal pluralism for minorities (religious, ethnic, and linguistic), revival of the corporate form as a mode of governance, and the subsidiarity principle as an allegedly flexible multi-level governance alternative to federalism and state sovereignty. The research project includes both theoretical and empirical contributions as well as relevant and comparative case studies (South Africa, Israel, India, Belgium, Canada); and we are open to a variety of ways addressing the four alternatives. 
Africa Global Seminar: Citizenship and Social Movement
Description
The Africa Global Seminar: Citizenship and Social Movements is a graduate level seminar that brings scholars and students from several diverse institutions in the US, France, and Morocco to explore histories of individual and collective manifestations of citizenship in several African countries. Its primary aim is to understand the social, historical, and economic conditions that give rise to political and social action, and to explore these actions as fundamentally creative enterprises that take hold in formal and informal spaces. This seminar will take place at Columbia University, Mohammed VI Polytechnic University (UM6P), and Sciences-Po in Spring 2016. Students and faculty in these three venues will be brought into dialogue through internet technology (e.g., collective on-line forums, conference calls, shared electronic resources) and by the exchange of faculty and students throughout the term. Through this innovative teaching approach, students in the US, France, and Morocco will learn from each other as they collaborate on assignments, engage in debates, and share their opinions.
Data and Methods for Modeling Migration Associated with Climate Change
Description
This proposal seeks funds for a two-day proposal development workshop focused on the topic of modeling the potential migration associated with climate change.  When discussing so-called "climate refugees", the most frequently asked question by decision-makers and the media relates to the numbers of people who are likely to migrate owing to climate change impacts. Thus far the academic community has largely been silent, and estimates have been developed by a number of non-governmental organizations and interest groups, most of which are back-of-the-envelope estimates or even wild guesses. Unfortunately, despite their shaky foundations, these numbers are often widely cited. While the difficulties of developing useful future estimates are non-trivial, there are some promising emerging approaches for the research and modeling community to pursue. There are also lessons to be learned from the quantitative climate modeling and climate-conflict communities. What is lacking is a venue to explore the issues and lay the groundwork for future work. The purpose of this workshop is precisely to bring together the community interested in data and modeling related to population migration associated with climate change. This would allow for a thorough comparison of methodologies and the delineation of a clear research agenda that would lead to more robust predictions and scenarios of people displaced by climate change impacts. The collaboration will leverage organizational connections, funding opportunities, and research networks in France, Europe, and the USA, and engage two student interns from Columbia and Sciences Po.
Asymmetric Information, Externalities and Restricted Participation
Description
The project aims to create a Columbia-Panthéon Sorbonne research collaboration. The project focuses on two main research topics: a) decentralizing efficient allocative mechanisms in economies of asymmetric information, and b) designing trading restrictions in commodity and financial markets in order to decentralize constrained efficient allocations of credit economies with limited commitment and strategic default. The unifying theme emerges from the presence of externalities in both research topics. The increasing integration of our economies and societies generates tremendous positive and negative external effects and it creates a demand for new economic policies designed to govern such phenomena. Designing these policies requires a solid understanding of the economics of externalities at a micro and general equilibrium level. The transatlantic collaboration consists of a team with expertise in the transversal topics of the project. The project is open to doctoral students from Columbia and Panthéon Sorbonne, and it includes the co-organization of a joint workshop.
Approach to Developing Low Cost Contacts for Organic Fets
Description 
In continuous improvement, Organic Field-Effect Transistors (OFETs) are the cornerstone of emerging technologies that aim at producing flexible, lightweight, large-area and low-cost  microelectronic systems, such as displays or sensors. Nevertheless in OFETs, gold is still the predominant material chosen for source/drain electrodes. This is mainly due to its chemical inertness, high electrical conductivity, processability, and ability to form a low-injection barrier junction with most p-type organic semiconductors. In a few words, the project CHEAPFET aims at substituting gold with cheaper high conductivity materials such as copper and aluminum, chemically modifying the surface of such metallic electrodes to build efficient,low cost OFETs.
Objects and Archives in Science, Technology, and Society Studies: Promoting Research and Innovative Teaching Co-Initiatives
Description
This project aims at the promotion of sustainable links between two newly founded institutions: the Columbia University Center for Science and Society, and the LinX, École polytechnique's research laboratory in the humanities and social sciences. It is based on the special collections of both Columbia University and École polytechnique. These collections provide crucial historical sources for research on intertwined developments in science, technology, pedagogy, economy, industry, and politics. Linking these two sets of special collections will raise concrete and specific research for scholars on both sides of the Atlantic Ocean. This proposal foresees three interrelated stages to the building of this collaboration: 1. Inventory, assess, and preserve the collections. 2. Integration of physical objects and paper archives into graduate and undergraduate teaching. 3. A workshop, including faculty and graduate students from both institutions, to be held in Fall 2016 in Paris to present and share findings and results of research.
Description
This is a proposal for a four-week joint collaboration between Professors Riva Kastoryano (Sciences Po) and Frances Negrón-Muntaner (Columbia University) titled "Media as Inquiry." The project will consist of three lectures, a presentation, and a workshop to explore how digital analytical tools, media analysis, and video/web building practices can be part of research and courses relating to social marginalization and exclusion in both institutions.
Understanding and Reducing Gender Differences in Public Speaking
Description
Public speaking skills are among the essential skills that students need to acquire during their years at Columbia University and Sciences Po. Currently, students have some opportunities to acquire technical public speaking skills, but female students appear to apply these skills to a lesser extent than male students. The first objective of this project is to measure these gender differences in the context of students' oral participation in public events. The second objective of this project is for each university to improve their course offerings and share best practices to reach a point where all students can feel comfortable participating in class discussions and public events.
Advancing a Critical Turn in Human Rights Scholarship and Advocacy
Description
This project is a collaboration between students and faculty at Columbia and Sciences Po Law Schools to advance the practice of, and scholarship about, 'critical human rights advocacy.' Critical human rights advocacy is a mode of human rights practice characterized by deliberate and reflective efforts to reform human rights practice in light of critiques of the human rights field. While a significant body of academic literature challenges the efficacy and normative foundations of human rights advocacy, this literature has not kept pace with the actual practice of human rights advocates around the world—many of whom directly engage with, and respond to, the academic critique of human rights in their work. This project aims to map, analyze, and assess practices across the globe that employ a critical approach to human rights advocacy, and to provide a space—through convenings and print and web-based platforms— for intellectual and pragmatic engagement around the field's most pressing challenges. Students from both law schools will take a lead role in researching and mapping critiques and critical human rights practice, engage in structured mutual exchange to expand exposure to a diversity of modes of practice and enable a more robust discussion around salient and common issues, and reflect upon their findings in connection with their own clinical practice. Faculty principal investigators and students will produce: an academic study of scholarly critiques of human rights, including a novel typology of critique; an assessment of the nature and extent of current critical human rights advocacy as evident in the published work of human rights organizations; a survey instrument to assess the views and practices of human rights advocates, paired with in-depth targeted interviews; and a pilot convening of leading scholars, practitioners, and community advocates, joined by students, to workshop one key advocacy challenge, paired with the production of a background note and a written assessment of the approaches discussed during the convening. The combined impact of these various initiatives will be to significantly advance the practice of critical human rights advocacy.
Perceptual Functions for Faster Interactive Visualizations
Description
Interactive visualization tools are critical to many data analysts by making the discovery and verification of hypotheses quick and easy to use. Increasing data sizes has made the scalability of these tools a necessity. To bridge the gap between data sizes and interactivity, many visualization systems have turned to sampling-based approximate query processing frameworks. However, these systems are currently oblivious to human perceptual visual accuracy. This could either lead to overly aggressive sampling when the approximation accuracy is higher than needed or an incorrect visual rendering when the accuracy is too lax. Thus, for both correctness and efficiency, we propose to use empirical knowledge of human perceptual limitations to automatically bound the error of approximate answers meant for visualization.
The Matter of Cities: Excavating the "Material" in Urban Social and Technical Controversies
Description
How do scholars and policymakers understand the production of goods and services, the movement of people and commodities from one place to another, governance arrangements, the establishment and defense of neighborhoods, the reception of immigrants, the disruption or accommodation of ecological systems? What sense do they make of the functioning of cities? In order to answer such questions, scholars need perspectives on the city that allow them to explain and interpret social and technical controversies, for it is in such moments that what can be done – and must be avoided – become most obvious. The issue here is the development of urban policy and planning initiatives that are more congruent with how cities actually work. To address this, the proposed doctoral workshops will focus on a robust and cross-disciplinary perspective that treats the city as a collaboration of humans and their associations, built forms, nature, and technologies. These theoretical ideas will be considered in terms of controversies currently underway in two cities: Paris and New York.
Art and Economic Encounters: An international symposium by CU and Paris 1
Description
The international symposium "Art and Economic Encounters," scheduled for June 2017 in Paris, is the culminating event of a multi-year collaborative project on new approaches to art and economics. The symposium will bring together an international group of scholars and artists from across disciplines to explore how artifacts and artistic practices have materialized ruptures within, and encounters between, economic systems, as in the context of revolution, colonization, or fiscal uncertainty. As a joint project between Columbia University and Université Paris 1 Panthéon-Sorbonne, it aims to foster interdisciplinary dialogue between scholars of diverse fields and disciplines (art history of all periods, anthropology, area studies) with shared interests in approaching economic history and theory from the perspective of material objects and practices.
Infrastructures, Technologies and Time in African cities
Description
The "Infrastructures, Technologies and Time in African Cities" project is a research and teaching collaboration between affiliated faculty of the Institute of African Studies (IAS) at Columbia and faculty at the Center for International Studies and Research (CERI) at Sciences Po. It encompasses two joint conferences and course on issues of urban life in Africa and their varied political, social and cultural expressions. The proposal includes support for two conferences, "New infrastructural networks in Africa," and "Time as politics: past present and future in African urbanism," and a graduate seminar "Citizenship and Social Movements in Africa" to be taught at Columbia (SIPA) in Fall 2017. The conferences and course are collaborative in nature and will include participation from faculty partners associated with this project as well as colleagues from the Institut français de recherche en Afrique (IFRA) housed at the University of Ibadan, Nigeria. To include partners from Africa, the project team have submitted proposals for the Alliance Trilateral Initiatives in Emerging Regions (T.I.E.R.) and the Carnegie Foundation African Diaspora Fellowship Program. The IAS and CERI have recently been awarded a three year grant from the Partnership University Fund to support "The African Humanities Project: A Collaborative Education and Research Program." This grant will provide additional support for faculty and student exchange related to this proposal.
Legal aspects of Climate Change Studies : Pathways to Green Innovation
Description
Climate change is a multidimensional global pollution problem arising from the world's social, economic and legal systems. Solutions to this problem necessarily affect the way society establishes and implements laws, and society's approach to social and environmental justice. In order to better understand current climate change issues, this project proposes to join faculty members and researchers at Columbia University and University of Paris-I Panthéon-Sorbonne to collaborate to develop a comparative, transatlantic dialog on the legal aspects of climate change, with a focus on France, the European Union and the United States. Through a series of joint seminars and workshops, held at the two institutions in New York City and Paris and remotely through video-conference, students, researchers and faculty will share insights and debates regarding climate justice, green innovation paths and rules for disclosure of climate risk and climate performance.